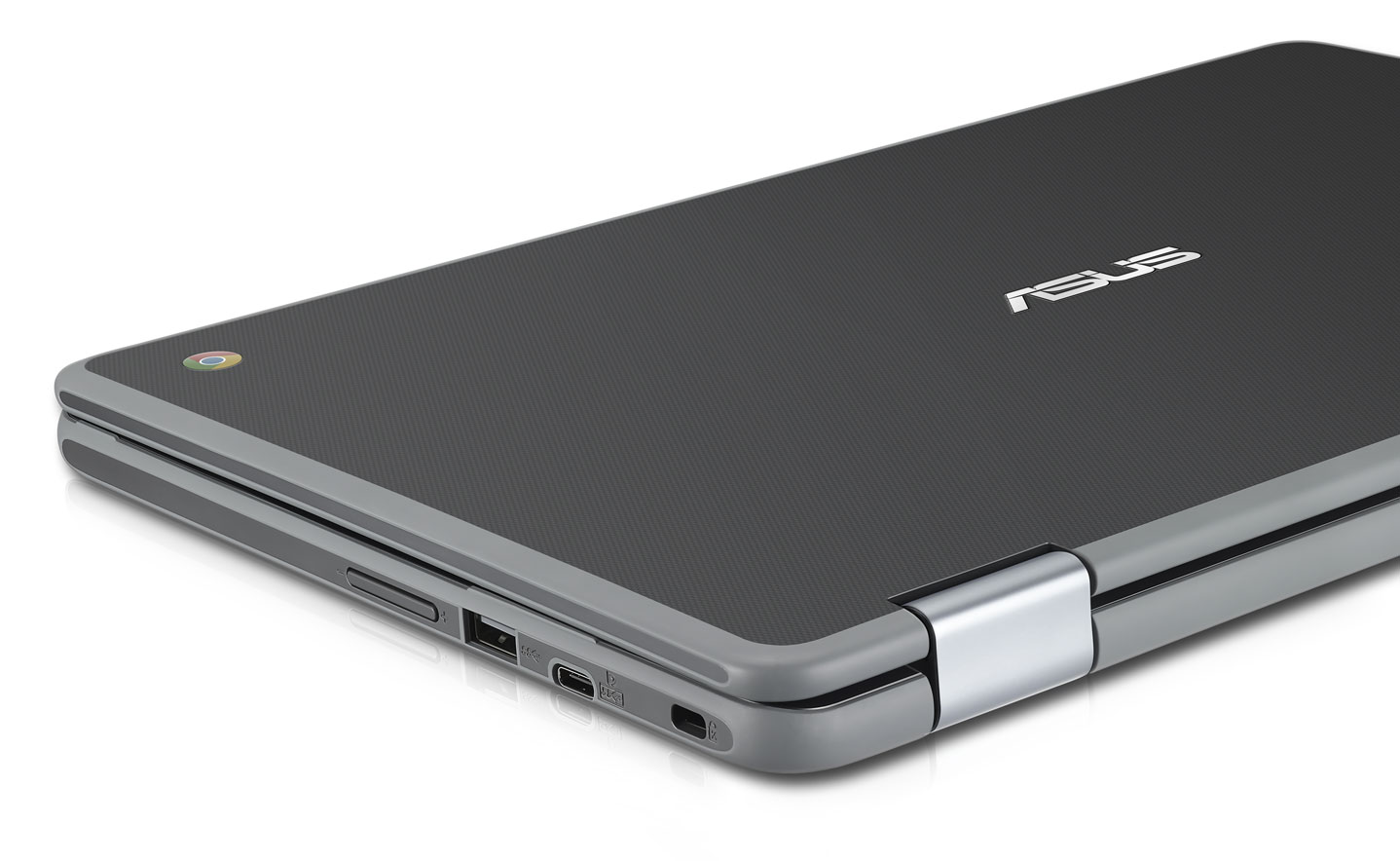 AnandTech reports that ASUS has launched the Chromebook Flip C213. It's an 11″ Chromebook that can be folded open into a "tent mode" or even further so it's folded completely open and flat.
It's aimed at students, and has a ruggedized chassis. Later this year (in September) they'll release a version with a stylus.
We think it's great for a number of reasons. First there's two USB-C ports, one on each side of the device. Secondly, ASUS made it easy to open and repair. We currently have the HP Chromebook 13 G1 under review, and can tell you that it's very difficult if not impossible to open or replace anything. Anything better is an advantage, especially for devices that float around in bags with books.
We do wonder how the touchpad is going to stack up in a US$349 device. Amazon had a page where the Chromebook could be pre-ordered, but that page is taken offline for now. We hope to update with more information later.
More from News
---
In a surprising move, Apple has decided to open its Made For iPhone (MFI) program to allow third parties to …
Author Bio Paul Quinnell is an IT professional and USB-C and Nintendo Switch enthusiast. He's the author of Switch Chargers, which …
Last week I wrote an article about how wireless gaming headsets are not adapting USB-C for charging yet. This seems …